Langar Primary School is a Voluntary Controlled Church of England school occupying an idyllic rural setting in the village of Langar, on the Nottinghamshire / Leicestershire border.
Emily the Head Teacher approached us to help with their long awaited School music room project. The children were taking music lessons in communal spaces such as the library and hall due to lack of designated free space.
We designed manufactured and installed an insulated Cedar School room onto a spare corner of the playground which has provided a modern, inviting creative space for the children to take their music lessons.
We were delighted to visit the children to see them using the cabin. Watch the video by clicking below.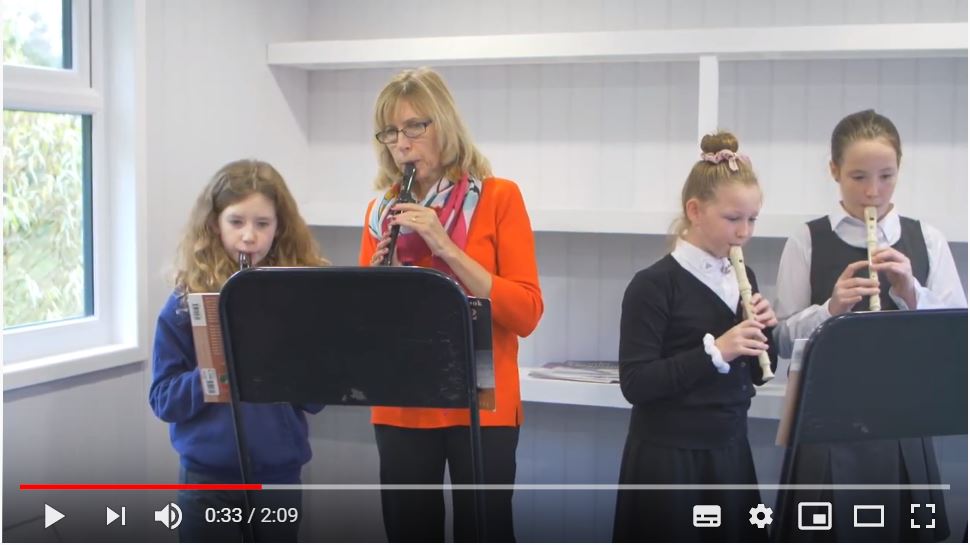 Emily - Head Teacher The Music Room has had an incredible impact here at Langar Primary School where music is really at the centre of all that we do. We have about 6 music teachers that come onto site from outside but particularly for Sarah who teaches recorders on a daily basis! Sarah - Music Teacher It's been marvellous actually because it's very frustrating when you are usually teaching in school and there's people walking past, making comments… the children aren't concentrating properly but now that we've got this lovely music room, I can whisk them all in there and we've got 100% concentration! Music is very important in school - so it's a marvellous - all round thumbs up from us!! Alicia - pupil It helps me when I'm in this room as it helps me to concentrate better because of the space around me, it's full of just music. I think the music room is a great idea because when some of the other teachers take different students to practice spelling, sometimes it can get a bit distracting because you can hear them. It helps me to be calm and think about what I am doing better. Olivia - pupil Practising in the Music room is much better because in the library you hear all of the noise from outside and in here it's much quieter. It's just music in here! It's not like anything else. It's just music, music, music! Martha - pupil It's just got a nice sound when you play so that I can hear if the notes have gone squeaky. I can play and not feel shy that other people are listening to me. So I can just play with my reacher listening.